Your Members Don't Want Fake Friends. Guest Blog by Frank Kenny
Does your organization offer face-to-face networking events?
If so, imagine this scenario with me...
Pretend you are new to an organization and planning on attending your first networking event.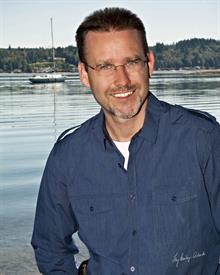 You don't personally know any of the staff but you heard from a friend that the organization's CEO, David Small, was a person you just "had to meet."
You go to the event and ask the front desk to point out the CEO. They are quick to do so.
You wait for the proper moment and then walk up and introduce yourself. He introduces himself as David Large.
Now, that gives you pause. You thought, you were almost positive, that his name was David Small.
But he clearly said David Large.
You take a step back and say, "Excuse me just a second. I thought your name was David Small, not David Large."
He smiles and says, "I go by David Large at work. It's a fake name I use in business-related social situations. You see, I don't want people to know my personal business."
Ick, right? Two-faced? Hiding something?
Wouldn't using multiple names strike you as odd, especially for such a public role as a Chamber or Association staff member?
Yet, we see this all the time on social media for organization professionals, even when it violates some site's terms of service (TOS).
For example, Facebook makes it crystal clear that people are allowed one account for their person. It's called your personal profile. To have David Small, for example, as a profile for your real friends and David Large for everyone else is clearly breaching the agreement.
Here is the section of Facebook's Terms of Service that applies.
Facebook users provide their real names and information, and we need your help to keep it that way. Here are some commitments you make to us relating to registering and maintaining the security of your account:
You will not provide any false personal information on Facebook, or create an account for anyone other than yourself without permission.
You will not create more than one personal account.
Facebook goes on to say that if they catch you, or you are reported and caught, you are not allowed to create another account without their permission. Being banned from using Facebook could be career impacting.
If we disable your account, you will not create another one without our permission.
Try explaining to your board how you are no longer allowed to use Facebook personally because you were banned for violating the TOS.
Worse, try explaining why the organization's page is no longer under your control as an administrator because your personal account was closed for breaching your agreement.
The second major reason not to have multiple accounts is the message you are sending to your business "friends." When someone has two accounts it means they are separating their real friends from their fake friends, or business contacts.
The fact is, you don't have to be close friends with your members, but you don't want to be false friends either.
My advice?
Have one account on Facebook. When you add a new Facebook friend, classify them as family, close friends, acquaintances, etc.
Then, when you share something that is just for close friends, choose that setting from the posting options. When you have something that is just for acquaintances, choose that option.
If you are so concerned about your privacy, choose the middle road, the one that allows you to stay within the bounds of your agreement with Facebook and also allows to you to build know, like and trust with your members, prospects, and stakeholders.
Frank J. Kenny is an internationally recognized author, professional speaker, and consultant. He is on the faculty of the U.S. Chamber of Commerce Institute for Organization Management (IOM). He has taught social media, digital marketing, and technology strategies to business audiences from around the world.
Frank Kenny