On the Road Again
At MemberZone, we're busy preparing for the 2015 NAHB Association Leadership Institute next month in Pittsburgh. Building Industry Association professionals from across North America come together for this event. Attendees gain insight on key association functions, discover great ideas for building successful organizations, and expand their knowledge on creating growth through rewarding member experiences.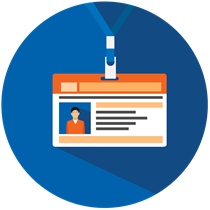 The Institute offers over 30 education programs focused on learning or improving practical skills for running associations. There will sessions on everything from government relations strategies to social media know-how. Creative new ways to make and save money for associations will also be covered – one of our favorite subjects!
We're looking forward to the opening session presentation by Simon T. Bailey, "Releasing Leadership Brilliance – How to Lead, Connect and Grow." It will also be fun to spend an evening at PNC Park watching the Pittsburgh Pirates take on the Washington Nationals. Additionally, the closing session, "Pure Motivation: Taking it to the Next Level" presented by Dan Clark, Best-Selling Author should be the perfect wrap up to the weekend.
The Institute is the ideal arena for associations to set an achievable and defined path. We are honored to provide continued support to association professionals as an Exhibit Sponsor.
And the best part? Conde Nast Magazine named Pittsburgh one of the Top 15 Places to Go in 2015. We'll see you there!
Interesting in attending? Learn more on the NAHB Association Leadership Institute website.