The Definitive Educational Association Resource: The MemberZone Knowledge Base Connects Association Professionals to What Works
Designed as an educational source for the Associations of all size, the MemberZone curated Resource section provides in-depth information for industry professionals.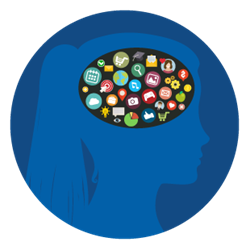 This comprehensive library links to our hand-selected, most popular content. You'll discover detailed information on a broad range of topics including tips, toolkits, infographics, and more.
Some specifics include White Papers (short, fact-based documents) about industry trends, strategies, and innovations. Additionally, Articles written by MemberZone staff and published in industry publications are available.
The collection of on-demand webinar courses and video tutorials is very popular.
The section on Case Studies proves useful to those researching member management solutions and Press Releases keep readers up-to-date on all things MemberZone.
The highest demand continues to be for the Association-specific eBooks and content pieces. The Association Success Kit, Staffing Solutions Playbook, Member Engagement Bundle, and Non-Dues Revenue Guide are all highly sought after.
Visit this area frequently as we're constantly updating it with the most recent material (and of course, you are always welcome to re-purpose our content with proper attribution).
If you have ideas for future articles, just contact us, and we'll add it to our editorial calendar.